Amazing styles, I loved them so much!
Thank you very much for your patience about the sizes information shared! Baci Rossella ☺️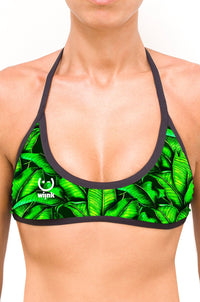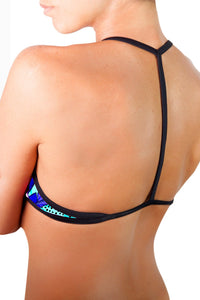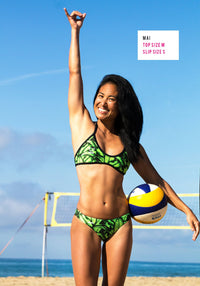 Amazing styles, I loved them so much!
Thank you very much for your patience about the sizes information shared! Baci Rossella ☺️
Sport Top Bikini Green Garden
Design, quality and exclusivity, these are the top bikinis from WIINK BCN.

A comfortable and versatile sport top bikini with which you can do Beach Volleyball, Beach Tennis, Swim, surf,... , go to the beach or simply enjoy sun bathing.
Feel unique with WIINK BCN.
It´s very important for us, that you consult our SIZE TABLE :
Monique - Size Model: Top M
Features:
- High performance elastic microfiber fabric SPORT LYCRA, ultra-soft with properties resistant to UV + 50 and chlorine.
- Double lining, to avoid transparencies
- Flat seams that prevent chafing
- Unique strap that provides freedom of movement and reduces tan marks
- No rim and no lock
- Durable colors
- Reversible, Yellow interior
Pre-Order System:
Our pre-order system means that we produce an item ONLY FOR YOU.
The advantage of Pre-Order is that we can offer you a discount for pre-order,
you will have to wait up to 4 weeks to receive your product, but the wait is
definitely worth it.